Back from GEN CON 50 with so much exciting news!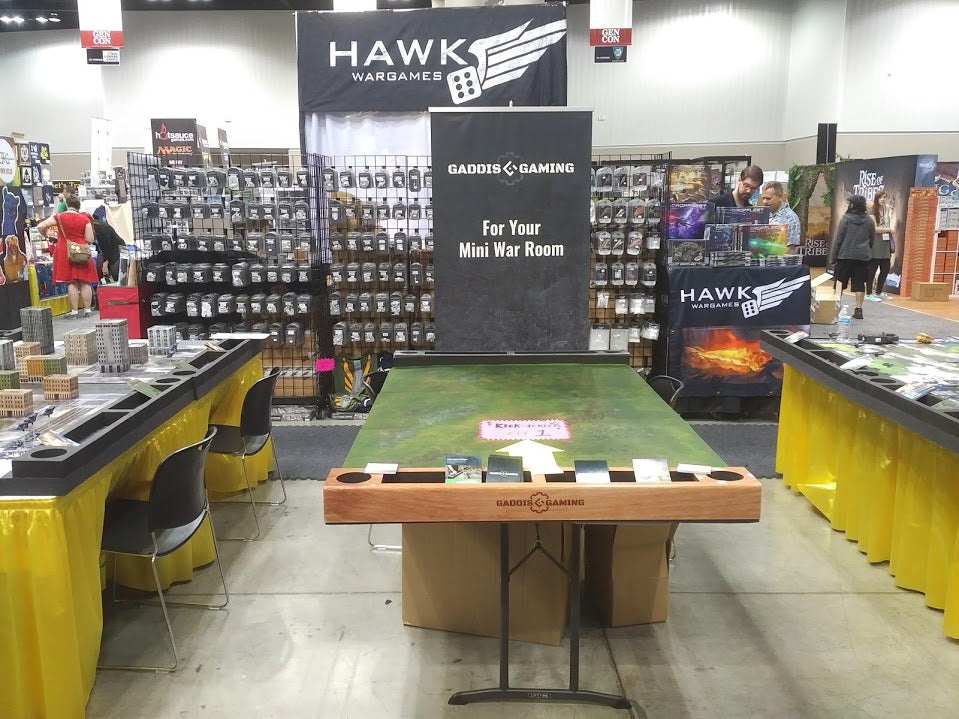 Thanks to the kind generosity of HAWK Wargames, Gaddis Gaming was able to be a vendor at GEN CON 50 this past weekend, and the response to the modular TableTopper's polish and new features was overwhelmingly successful when shared with the more than 70,000 gamers from around the world in attendance at the annual event in Indianapolis.
With so much approval and excitement about the advances we've made, Gaddis Gaming has only one option and that's to move forward with marketing this gamer's solution to the world ...
Mark your calendar for September 1st because that's the day that Gaddis Gaming takes the new and improved version 2.0 of our TableTopper to market on KICKSTARTER!
Things you should know ... the first 50 backers on KICKSTARTER will have the option to customize their Out Of Play Rails ... it's all about that dedicated playing surface, but there will be some other exciting nuggets available as unlocks during the run of the campaign ... we've broken the nut on shipping that was holding us back so the sky's the limit now!
Leave a comment
Comments will be approved before showing up.