Kickstarter for TableTopper 2.0 an overwhelming success ... in just 9 days!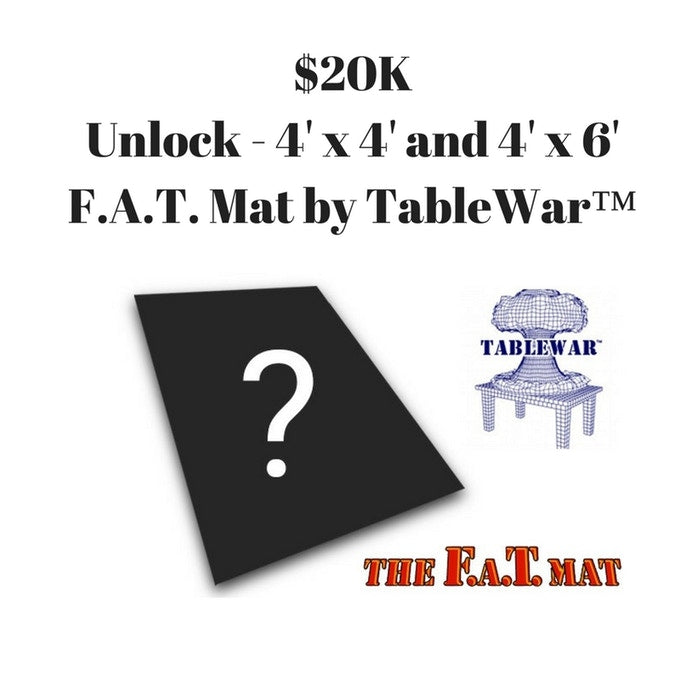 If you haven't seen it yet, check out our Kickstarter for the TableTopper v2.0. Our success is something to crow about! Here's the link: http://kck.st/2vOslgv
The first $15,000 funded in under 12 hours and now, just 9 days into the month-long campaign, we've broken the $20,000 mark and unlocked a terrific add-on that we negotiated with the great guys at Table Wars Design Inc., the makers of F.A.T. Mats. Through this partnership, anyone who pledges for a TableTopper 2.0 during the next month has the option to purchase (at a special Kickstarter price) one or more F.A.T. Mats, which fit perfectly in the play area of our new, improved design.
And, at $25,000 we'll have another exciting add-on to unlock for you, so at least bid $1.00 so you can follow our progress on the road to mass production...

Leave a comment
Comments will be approved before showing up.