Shattered Commission :You get to help DESIGN!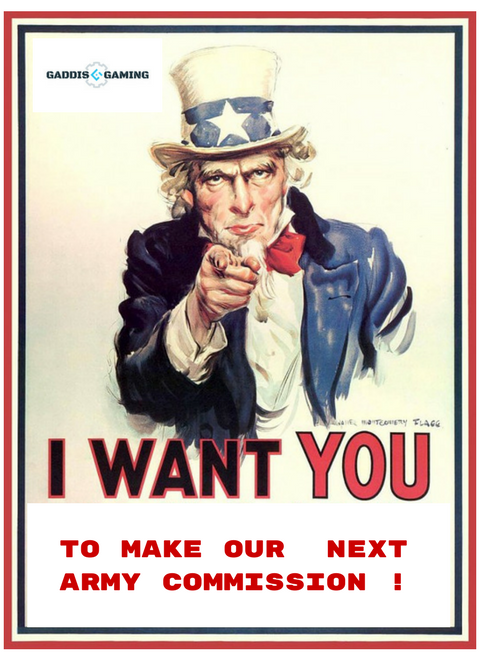 Your support will help us answer questions like these:
How weird should we make them look ? 
Shattered Commissions now gives you that chance link
We are creating an additional line of miniatures to go with our (G.A.U.R.D.S) rules system, Gaddis Gaming's very own General Assembly Universal Rules Data System© (G.A.U.R.D.S). 
You get to help DESIGN what the next faction will look like.
How far will your imagination push us to create the next faction in the Shattered Crown© Universe? Only you can tell us.
With the community we will build on this Kickstarter, we will post a series of updates and the community will decide on what direction we go with for our next faction design for Shattered Crown©. YOU get to choose things like what will their uniforms look like, how heavily armored will they be, and what special abilities will their Hero units have.   
You will have the ability to help shape the world of Shattered Crown© moving forward. We will debut this faction at Adepticon 2018.
Our timing for this creative support looks like this:
First 5 days: What Nationality Should the faction be?
Second 5 days: What special abilities should this faction have?
Third 5 days: Should the infantry be light infantry or heavy armored?
Final 5 days: Should the hero unit be male or female?
By answering some of these basic questions, together we will build a Weird War faction unique to Shattered Crown©.
Are you ready to get Weird with us?!?!?! Head over and sign up
Examples of Factions already in The Shattered Crown© Universe...
Leave a comment
Comments will be approved before showing up.