Christmas in July!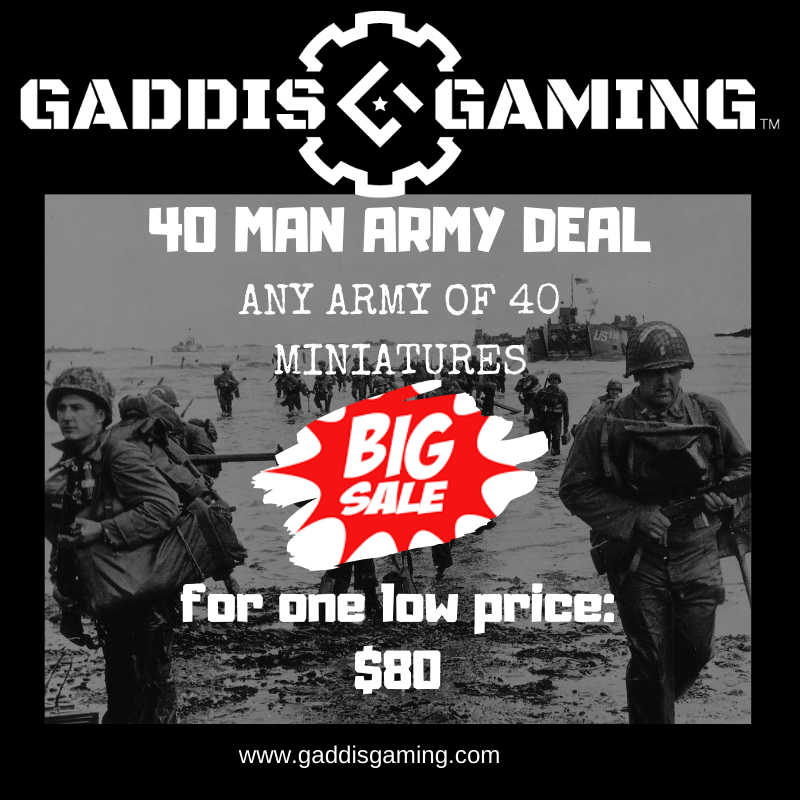 Get 20% off with the code: HMGS2020 on any order over $50 for the month of July! Start with building a custom army, we can help.
Army ordering is easy. To order your army deal email: gaddisgaming@gmail.com with your wish list and we will help you build that perfect army with infantry, vehicles, support weapons tailored just for you.
Leave a comment
Comments will be approved before showing up.