Ball Tank Kickstarter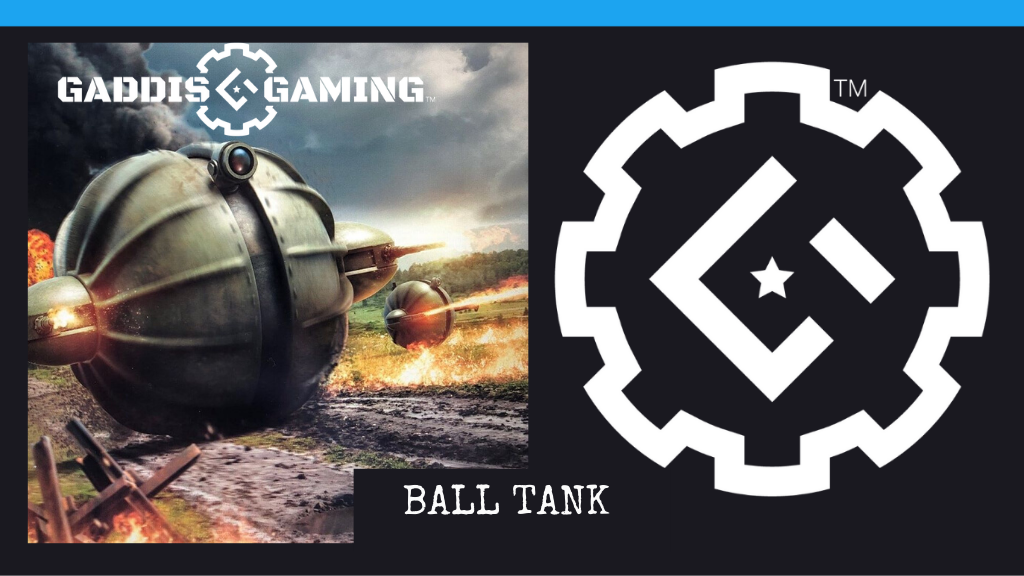 Because of circumstances beyond everyone's control, Detroit-based Gaddis Gaming was
not able to launch its latest innovations in roleplaying games at Adepticon 2020. But, that
doesn't stop gamers from getting their hands on the most unique piece of the collection
today – The Ball Tank.
Available exclusively through a Kickstarter campaign launching today (and running
through June), The Ball Tank is part of bringing new creative narratives of hidden and
underappreciated history to war games designed by noted artists, entrepreneurs, and game
enthusiast Lee Gaddies.
The Ball Tank is perfect for other gaming systems like Warhammer 40,000, but it comes
alive inside the G.U.A.R.D.S. rules system that allows players to move with more ease
and fun from game-to-game than any other tabletop experience on the market. Explore
untold real-life stories of women and people of color inside an alt-universe that brings a
richer narrative to every roll and every move.
The Ball Tank can be paired with armies, character cards, rulebooks, t-shirts, patches, and
more are available now and only to those who act fast to this limited time only
Kickstarter campaign.
Each backer who purchases The Ball Tank makes it possible for Gaddis Gaming to create
new innovations in tabletop gaming culminating in the much-anticipated release of
Empires Fall later this year.
Learn more and get yours today on Kickstarter
Leave a comment
Comments will be approved before showing up.